UCD Marks the Centenary of the Execution of Kevin Barry on 1 November 1920
UCD Marks the Centenary of the Execution of Kevin Barry on 1 November 1920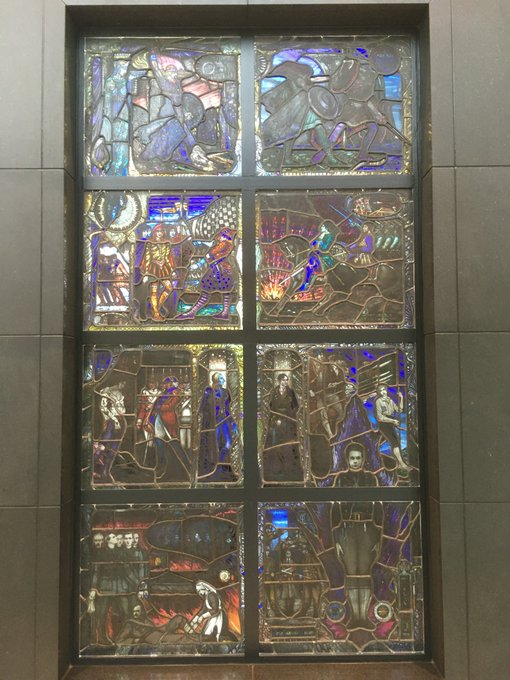 Kevin Barry, UCD Medical Student and a member of H Company, 1st Battalion of the IRA's Dublin Brigade, was the first Irish republican to be executed during the War of Independence.
He had been captured on 20 September during a failed arms raid on British soldiers at Monk's Bakery on Upper Church Street, near the corner of North King Street in Dublin city centre.
Three British soldiers, Henry Washington, Matthew Whitehead, and Thomas Humphries, died as a result of the IRA ambush in which Kevin Barry was captured.
Barry was found guilty of murder and sentenced to death by hanging at Mountjoy Prison.
Kevin Barry's death sentence provoked a massive reaction, nationally, globally, and among his fellow students at UCD. His eventual execution, coming a week after the death on hunger strike of Terence MacSwiney, Lord Mayor of Cork, galvanised opposition to the British campaign of counterterror in Ireland which was at its height in the winter of 1920.
In 1934, UCD graduates commemorated Kevin Barry with a stained glass memorial which now sits in the UCD Charles Institute of Dermatology on the Belfield Campus.
To mark the centenary of the execution of Kevin Barry, UCD has organised a series of videos (available *HERE*) which explore Kevin Barry, his life, times, death, and legacy.
This series features:
Mary Daly, Emeritus Professor of History, University College Dublin

Conor Mulvagh, Assistant Professor in Modern Irish History, University College Dublin

Síofra O'Donovan, Kevin Barry relative and author of Yours 'Til Hell Freezes: A Memoir of Kevin Barry (Currach Books, 2020)

Eunan O'Halpin, Emeritus Professor of History, Trinity College Dublin, Kevin Barry relative and author of Kevin Barry: An Irish Rebel in Life and Death (Merrion Press, 2020)

Each contributor offers their individual reflections and insights on Kevin Barry in life and death followed by a roundtable discussion on the significance of Kevin Barry in Irish history and in subsequent commemoration up to the present.
(Text here provided by Dr Conor Mulvagh, School of History, UCD)